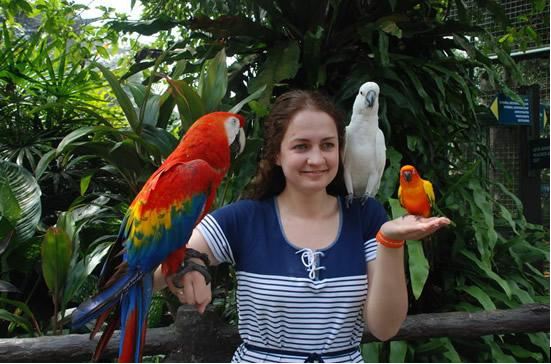 'Nature outside the Jungle'
An educational tour of nature and environment outside the jungle.
Orchid Garden – see over 800 varieties of orchid including the exotic species, thrive abundantly on one hectare of floral paradise. The Butterfly Park – the butterfly park houses some 6,000 butterflies of over 120 species. The park is an imitation of the butterfly's natural habitat. It includes more than 15,000 plants from 100 species that have been used to recreate a Malaysian rainforest atmosphere.
Kuala Lumpur Bird Park – the largest bird park in South East Asia, houses thousands of birds representing nearly every major species in this part of the world.
Minimum 2 adults
Excluding camera fees
Include entrance for Bird Park/Butterfly Park/ Orchid Garden
Departure : Daily at 0930 hrs
Pick up : 0845 – 0915 hrs
Duration : Approx 4 hrs
Minimum : 02 Pax – Sharing basis
Rate : Adult/ MYR 200, Child/ MYR 170